San Diego Douglas Fir Fence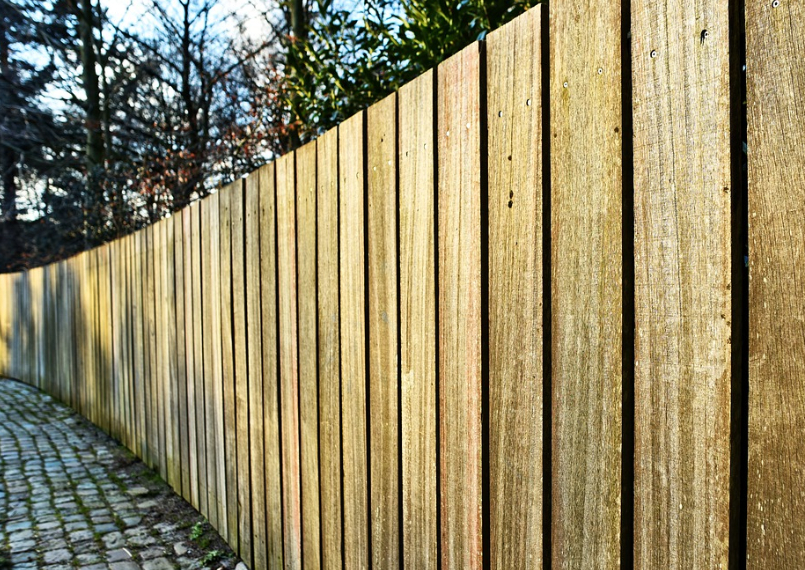 Wood from the Douglas fir is very popular for fences. San Diego Wood Fence Company offers this material to all of its valued clients.
Give us a call at 619-304-9682 to get free estimates.
Let's take a quick look at the tree itself.
About The Douglas Fir
The Douglas fir grows mainly in parts of northwestern North America. Washington State and British Columbia are two of the main growing regions. The tree has many commercial uses, including lumber, plywood, and Christmas trees.
The Douglas fir is a tall evergreen tree that can grow up to 250 feet tall. It has a conical shape and furrowed bark. The leaves are flat and needle-like, and the cones are large and woody.
The Douglas fir is a valuable timber tree. Its lumber is strong and durable, and it is used for building construction, furniture, and other items. Plywood made from Douglas fir is also popular because it is resistant to moisture and insects.
Christmas trees are often grown from Douglas fir seedlings. The trees have a symmetrical shape and a pleasing aroma. They are also sturdy, so they can hold heavy ornaments.
The Douglas fir is a valuable addition to any landscape. It is an attractive tree that provides shade in the summer and color in the winter. Its evergreen needles make it a good choice for screens or windbreaks.
Douglas Fir For Your Wood Fence
The Douglas fir fence appears as light brown with just a shade of red or even yellow. It makes a great choice for your wood fence. It is strong and durable, and it has a natural beauty that will enhance your home. The Douglas fir fence is also a wise investment. It will last for many years, and it will add value to your property.
Douglas fir comes in at 660 on the Janka hardness scale. While this isn't the hardest wood on the market it is still a very tough wood. This means that it is resistant to wear and tear, and it will hold up well against the elements.
Douglas Fir Fence Care
Your Douglas fir fence from San Diego Wood Fence Company is going to look fantastic. That being said, the material is known to run into trouble underground. Constant moisture will rot the fence over time, so it is advisable to choose pressure treatment for the posts.
And while Douglas fir does not require painting at the outset, we recommend painting it every few years with a high-pigment mixture to keep it looking sharp. A good sealant or stain will help to protect the wood from the elements and keep it looking beautiful for years to come.
How Long Will A Douglas Fir Fence Last?
With proper care, a Douglas fir fence can last up to twenty years. The wood is tough and durable, and it will withstand the elements. You may need to repaint or seal the fence every few years, but it will otherwise last for a long time.
So, if you're looking for a natural and attractive fence that emits a pleasant odor, the Douglas fir is near the top of the list. You'll love how it looks. Plus, our expert team can construct the material in just the right style to suit your home.
We offer a variety of wood fence installation including pine fence, redwood fence, wood lattice fence, privacy fence, louver fence, picket fence and more. Dial 619-304-9682 to learn more about our services.
For more information on the care and maintenance of Douglas fir fencing in San Diego, CA, call San Diego Wood Fence Company today at 619-304-9682.